Welcome to Light Mountain Finishes. Our team are experienced and highly skilled painters and we have been working in Sydney for over 15 years. Also we live in Bondi and are based in the Eastern Suburbs of Sydney.
We are a family based business and have been painting high-end residential and commercial painting projects in Sydney. In addition, our work has been featured on the front page of the Waverley Wentworth Courier and other media. Importantly, we produce expert quality paintwork at a reasonable price. So, please call Light Mountain Finishes, for a free quotation. We are more than happy to discuss your painting project with you.
Our Painters Sydney Services
Light Mountain Finishes – Are highly skilled painters. We focus on residential and commercial painting and decorating projects. Our services include:
High-End Architectural Interior Painting and Exterior Painting.
Residential Painting. 
Interior and Exterior House Painting.
Commercial Painting: Office, Retail and Hospitality.
Heritage, National Trust and Terrace Restoration.
Special Finishes and Decorating: Including Hand Painted Artistry, Flexible Stucco, Accent Walls, Detail Restoration etc.
Timber Designers Stairs, Floors and Joinery Painting.
Preparation: Mould Proofing, Plastering, Repair, Restoration and Surface Treatment.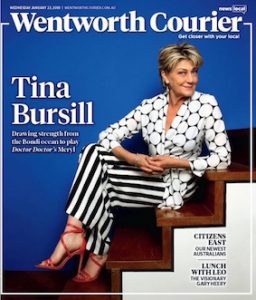 Our residential paint team have worked on a variety of painting, decorating projects in Sydney. And particularly in the Eastern Suburbs.  Moreover, our projects include residential projects. Such as, celebrity homes, luxury homes and small domestic projects. Also, many heritage and national trust restoration projects in Sydney. So we know how to paint well and are extensively experienced. And we can cater to your individual project needs. The picture is of Tina's house and a blue accent wall we painted for her.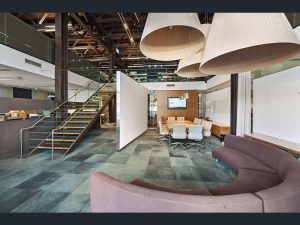 The Light Mountain Finishes team are highly skilled in boutique commercial painting in Sydney. So, our painting project work includes, offices, retail spaces, restaurants and education buildings. Also, we work with the best products and are very professional at all times. Our workmanship is of a very high quality. We don't just paint we finish. And we are fully licensed and insured, and have WHS protocols in place.
High Quality Designer Painting
Our team specialise in high-end paint finishes both in painting and decorating. So, this includes, hand painted artistry, stucco application, detail heritage restoration and more. Many Painters in Sydney may avoid small projects. We however, will stick around and help you out with a free quotation.  Our experience and skills will accomplish the job large or small. Also, our team are flexible and happy to work in with your schedule.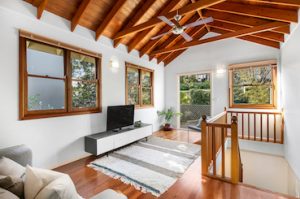 At Light Mountain Finishes  we give you control over every aspect of the job. You are the client, so good communication is key to achieving a successful outcome on your project. So, we will make sure that we know exactly what results you expect to achieve. And throughout the process we will explain to you how this can be done. Additionally, we explain preparation techniques and paint application. We have extensive product knowledge. A couple on our team are artists and have experience consulting on colours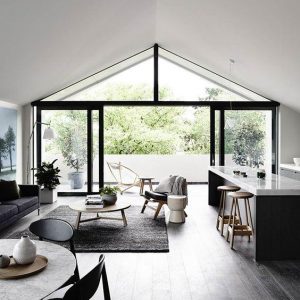 Highly Recommended Painters
This is important. Trust and integrity can be hard to find in the trades and services. In the painting and decorating industry we have built a fine reputation. And we will keep servicing Sydney residents for the long-term. So, we are more than happy to provide references from former clients if you wish. Further, our quotes are accurate and achievable. On every project we use quality materials and ensure that an expert job has been done. Moreover, we are always respectful of your home or workplace.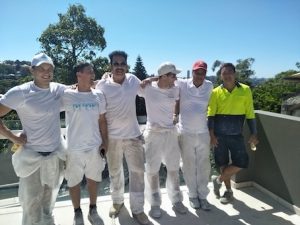 Many Painters in Sydney are merely satisfied to get the job done. However, clients are satisfied with our service. Because we focus on the result and the client. Really, painting is only carried every few years so it is vital to get it right. Therefore, why we are sought after by the designers and architects of award winning spaces in Sydney.
Here's what some of our clients think
"It is refreshing to work with experienced and dedicated applicators like Loyal & his team at Light Mountain Finishes. Loyal and his company prides itself on delivering the highest level of quality workmanship and finishing producing simply beautiful results" Rachael D 
"I've used a lot of tradesmen over the years and none come close to the conscientious approach of Loyal and his team. Everything was well explained beforehand and the finished job was outstanding.. I would give 6 stars if I could. Thanks again mate" Simon H
"Loyal from Light Mountain Finishes is not only hands down the best painter I have used. But the best tradesman I have ever had the pleasure of dealing with." Darren I
"Impossible to perfectly express, the meticulous standard of Loyal's work." Click to read more Kylie G
5 Reasons To Try Our Painting Services
We communicate with you, achieving the best result for you is important to us. Additionally, the team arrive on time, we respect your property and belongings. Our painting team are friendly and polite. Also, we treat each and every project with the same care, respect and value. Regardless of the size or status.
2. We Are Skilled And Experienced:
We have over 15 years experience working as painters in the Sydney area. Some of our team are also artists and plasterers. Also, all have extensive product knowledge. And so they understand how to prepare surfaces and application techniques so the result will last. Equally, our team don't take short cuts. And we have worked on some of the most reputable design spaces in Sydney. 
We work on heritage restoration painting projects all over Sydney. And manage national trust buildings. So, this requires skill and attention to detail. Our team utilise these skills in each project typology they work on.
Our team have years of experience working on all sorts of projects as painters. We use the best materials and we know what to use, on what kind of surface and how. Also, we have additional experience to regular painters since we can also provide decorative finishes plastering and repair. 
5. Licensed, Insured and Professional:
We are professional career tradesmen. We are fully qualified and licensed. Our team are fully insured. Also our team have a good reputation for quality work. So, we take our trade seriously and are passionate about what we do.
Light Mountain Finishes - A Summary Of Who We Are
We are your expert painters based in Sydney, we are fully qualified, licensed and very experienced. So, your project will be painted by professionals with quality materials and good workmanship. Furthermore,  the finish is set to last and look like a professional result. In addition, our team are polite, communicative and respectful of you and your space. So you can enjoy the process and the end product of your project. We are based in the eastern suburbs and have worked across a range of project typologies. these being, interior, painting exterior painting, terrace restoration, timber restoration, joinery paint and decorative finishes. Further, our clients are, homeowners, architects, interior designers, commercial tenants. Also, hospitality venues, accommodation buildings, schools, universities, and retail owners. 
We will always provide you with a complimentary site visit and digital quote. Next, we will proceed with scheduling your painting, decorating or restoration project. Afterwards, once a time has been agreed, we will purchase materials for your project. Also, if needed, we can organise an appointment with our colour consultant to meet with you prior. 
The Light Mountain Finishes team will begin on site and start to set-up with protective elements. We use drops sheets, taping and dust protection. Next, we then begin with preparation work before applying the finishes. Importantly, we are more than happy to answer any questions you have. 
In conclusion, we communicate with you throughout the whole process. In addition, we plan and schedule work to suit your program. Our team are not just painters they are professionals. So they are  skilled at what they do and easy to work with. Please feel free to get in touch with us. For a complimentary quote or to discuss your upcoming project.