Interior Residential Painters Sydney
We specialise in residential painting Sydney.  Our team are based in Bondi. we service the Sydney's Eastern Suburbs,  the Inner West, South and Northern Beaches. Our team are known for achieving high quality interior painting results. Consequently, we prepare the surfaces correctly. We use the best materials, and we are very skilled and experienced.  You can add value to your home or rental property by having a quality paint finish. Also, It can protect and modernise the interior of your house or apartment. And can create a stylish home environment that is fresh and enjoyable.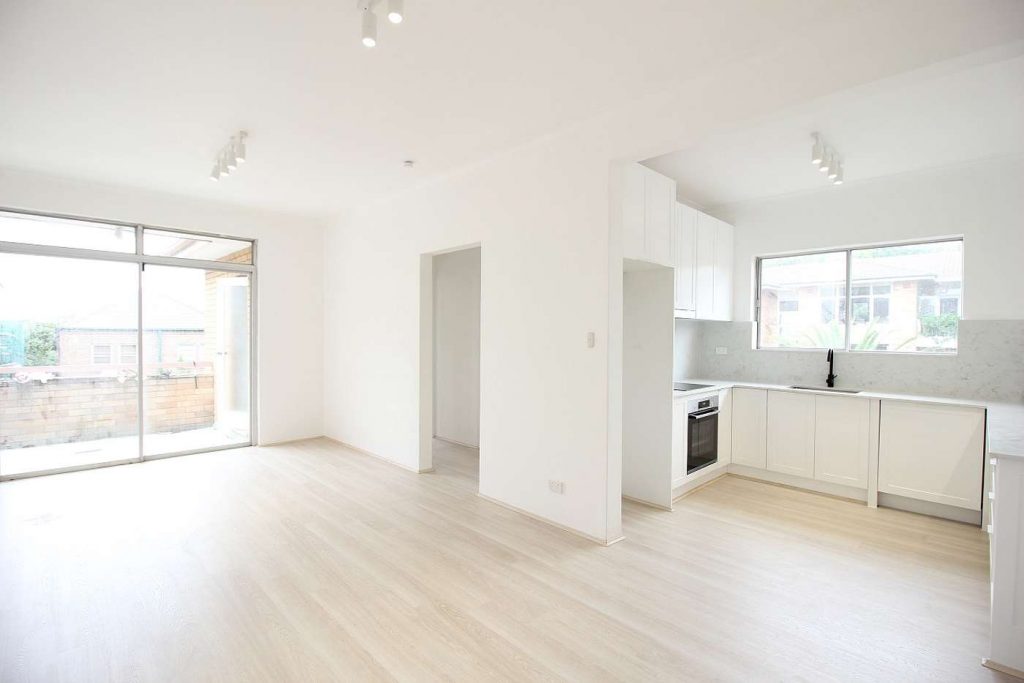 Exterior Residential Painters Sydney
 At Light Mountain Finishes,  painters Sydney we are skilled in various forms of external residential paintwork. Accordingly, we have extensive experience on a variety of building types in Sydney. Including homes, terraces, heritage and national trust buildings and apartments. When painting externally, there are numerous considerations to be made. Some of those being, the type of paint that needs to be selected. Further, the condition of the surface, the external elements to which the building is exposed and aesthetics. So, the external surface of the building may need surface repair. this might include waterproofing, rust proofing, sealing, sanding, then priming and top coating. Various materials, whether that be timber, concrete, render and metal require differing surface preparation for a professional finish. It is important to have a team on board that know what they are doing. This will ensure that the finish will last and look good.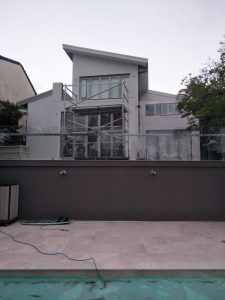 When an external paint finish is applied correctly, the finish should last. Doing this will provide protection to the building and enhance its appearance. Professionally applied exterior paintwork can increase the value of any house or property. Your building will appear well maintained and attractive. A professional finish can preserve a buildings historical elements. It can highlight the architectural features of a building, change the style of a property or create a fresh modern look. We at Light Mountain Finishes believe that professional exterior painting, requires knowledge, skill and communication. This will ensure a great finish, and importantly, a satisfied client.
Heritage Restoration And National Trust Painters
We at Light Mountain Finishes love heritage home restoration. Our team have extensive experience in the restoration and painting of heritage homes. As experienced residential painters in Sydney we understand that restoring heritage homes correctly is important. And in doing so there are procedures and knowledge that needs to be followed. Further, we also manage ongoing maintenance for a number of national trust buildings.
Can you just begin painting a period house? Not always, often such dwellings require repair or thorough preparation work. It is important to  understand the buildings materials and pinpoint the specific areas for repair. Using the correct tools is vital, paint may need to be stripped and a surface protection applied. Proper waterproofing and rustproofing may need to occur. Such buildings require care and respect so that all the Architectural features are preserved.
Further, it is important to be familiar with the style Architectural style of the building. Having this knowledge will assist in understanding where colour should be accurately applied. We are skilled and experienced in Heritage Home restoration in Sydney. Including,  Paddington, Surry Hills and Woollahra, Pyrmont, Newtown, Bellevue Hill, Balmain, Randwick, Bondi the Sydney CBD, etc. Georgian and Victorian styles, as well as various Federation, Art Deco and Edwardian styles of home.
As expert painters and decorators we understand the process of restoration and the materials of such buildings. We possess the skill to produce a good quality paint finish. Call us for a complimentary quote or consultation. Or for further assistance speak to our qualified colour consultant and building designer. We care about your home and will provide the best result that you desire because we are the heritage home restoration specialists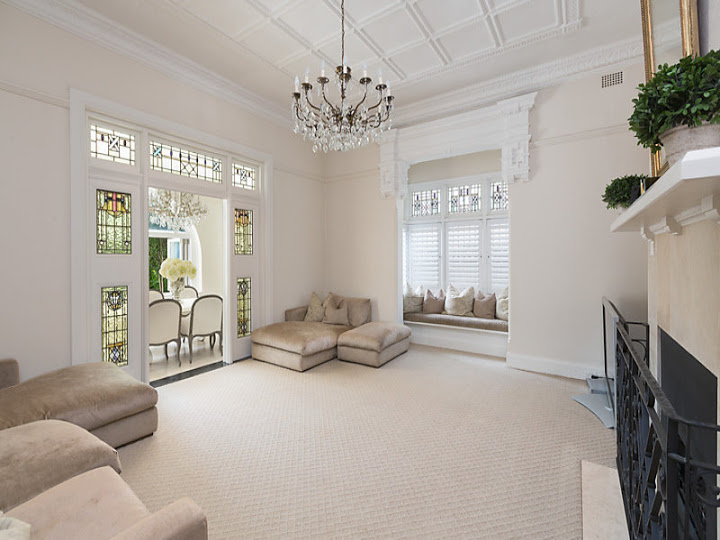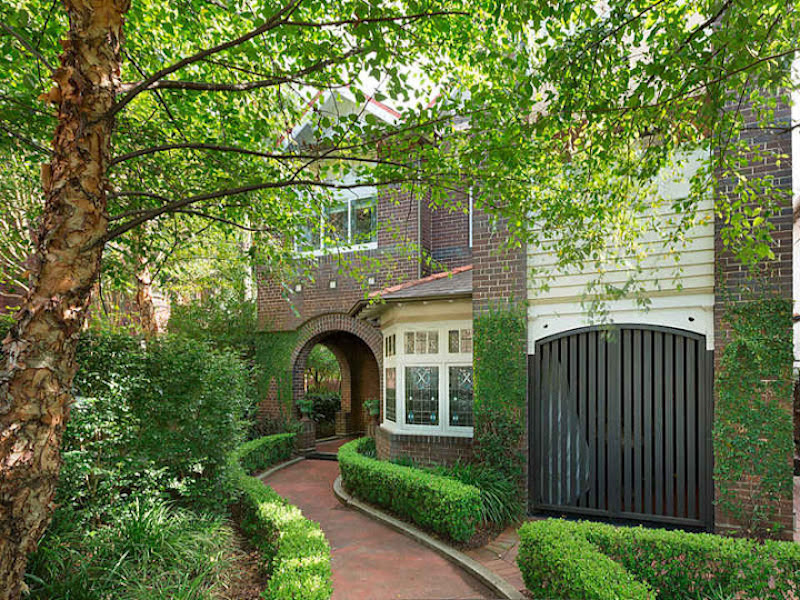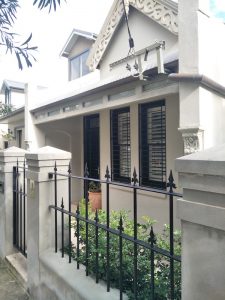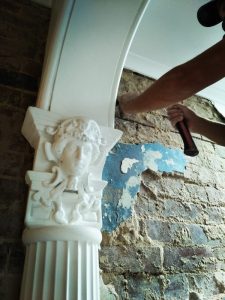 Timber Painting and Finishing
At Light Mountain Finishes we are highly experienced in painting timber. We have been contracted by Architectural businesses to provide high quality finishes to timber. Our team have worked on floors, stairs, kitchen and interior joinery as well as exterior timber surfaces. It is very important  particularly when covering stairs and floors that the correct materials are used. This may even mean applying materials in the right temperature and conditions. We have been called to projects to 'fix up' other tradesmen's work, because we understand how to prepare and apply these materials correctly for safety and aesthetics.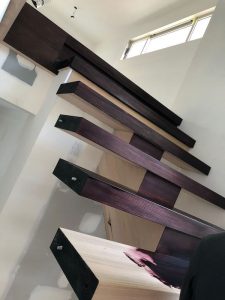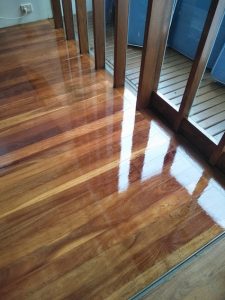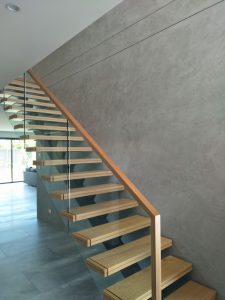 Experience – Our team are all highly skilled and experienced. Some are even artists and plasterers. We have worked on a range of successful projects which means we know what works. 
Materials – We understand how to use the materials properly and when. This is particularly important for finishing. It can mean safety for timber projects. It can determine the life span of the finish for external painting. Also the quality of the result for internal painting. 
Attention to Detail – Our team are skilled and precise. We prepare surfaces properly, we don't take short cuts. Part of our service is providing a high quality result this means being attentive to detail.
We care- We respect your home and belongings. This means we take precaution to ensure it is protected using drop sheets and take care. Our work site is always clean and we respect your privacy.
Professional – Our team are licensed, and professional.
Professional Residential Painters Sydney
Why choose a professional house painter in Sydney for your interior? Well, part of painting an interior space professionally is the application of both the correct product and the skill in which it is applied. Although not always obvious, many surfaces require thorough preparation in order to achieve a professional finish.
Timber may need to be inspected for its restorative potential. Sanding and timber restorer may need to be applied, appropriate sealing and then coating. Also, other surfaces may need sanding, or cleaning, skimming or repair work, appropriate base coating and then following coats of paint. 
We specialise to in Decorative finishes work. For example, stucco finishes, hand painted designs, or other special finishes work. These all require various forms of specialised preparation and application. Once needed preparation work is achieved correctly then, a quality paint finish can be accomplished. See the guide on for more information on Painting Tips and Paint Selection.
The interior of your home or office is important, which is why we treat these spaces with care, by keeping our work area clean whilst protecting surrounding surfaces. Once an interior home painting project has been discussed and we can begin work, we like to provide regular and informative communication throughout the whole duration of a project. At Light Mountain Finishes, we aim to provide you with the best interior paint finish, customer service and satisfaction. And with a qualified designer on our team, we are happy to provide colour solutions for the interior of your home, or office if desired. For more information on our Interior Decorating and Design visit our page. Or see our Sydney Painters FAQ section.
Please Call For A Complimentary Quote
Property in Sydney is in high demand. There is an eclectic mix of old and new buildings in Sydney. Including the Eastern Suburbs, Northern Beaches, North Shore and Inner West, areas that we service. Therefore, most houses will require the work of professional, exterior an interior residential house painters at some stage in their life cycle. Whether it is the restoration of a heritage building, a much loved terrace house, or the finish of a modern apartment building, it is best to entrust your work to Professional Painters. So, at Light Mountain Finishes painters Sydney, we have the know how, we use the best quality Paint and our workmanship is second to none. We will help you get the best finish possible!